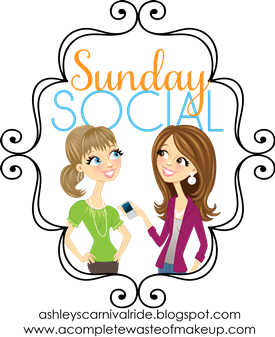 1. Favorite thing to do on a rainy day?
Lay in bed and watch movies. Sleep. Read.
2. Favorite thing to do on a Summer weekend?
I love to go for drives. Windows down, country music blasting. I also love going to farmers markets!
3. Favorite Spring accessory?
Flip flops and baby pink nail polish.
4. Favorite way to spend a Winter day?
Baking. Cooking chili and stews.
5. What is your favorite season and why?
I love fall. I love decorating the house for Halloween and harvest.
6. Best birthday you ever had?
My 24th Birthday. I met B that night and just had a great night with my friends :)
Happy Sunday Friends!